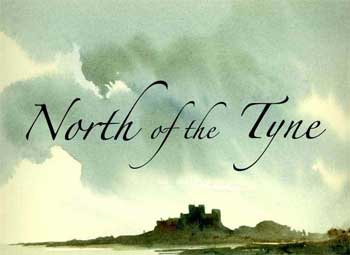 Location OS Landranger sheet 87
How to get there from A69 Haltwhistle Bypass take minor road south to Rowfoot. Take the road left, downhill, to find Castle on the left beyond Z bend.
This was originally a 12th century tower. A pele tower was added in 1330 and later a 19th century mansion was added.
The Castle is used by various groups as a base for activity holidays
click on first picture for wide view
NY 673609/Habitable/LimitedAccess
It is said that the name derives from the Feuder Stones, two monoliths on the hill nearby. Near a confluence of the Hartley burn and the South Tyne, Featherstone Castle is a large and complex country house. It is four-sided with a central courtyard and a tower at each corner. The tallest tower is C14 and is the main piece of medieval work in the building. The origins of the castle lie in the medieval period when the manor of Featherstone belonged to the Featherstonehaugh family. The first recorded owner of the manor was Helias de Featherstone. The manor was at that time part of the barony of Langley which was then under Scottish rule. The oldest part of the building may be a C13 hall house, which now lies within the west range, or Gun Room. This early work is difficult to interpret and some of it may not be in its original position, for example the 14C windows in the west range may have come from the tower. In C14 the tower was added to the building and it is typical of many towers in south Northumberland. Little changed at the castle from this time until C17, when it was remodelled. The Manor was held by the Featherstonehaugh family from at least John's reign until it was confiscated by parliament after Sir Timothy was executed at Bolton in 1651 following his capture at the Battle of Worcester. He had been Knighted for his gallantry by Charles I. The castle was sold to the Earl of Carlisle but the Featherstonehaugh family repurchased it in 1711, only to dispose of it in 1779 to James Wallace, Attorney General, whose crest, a lion is much in evidence at the castle. Interestingly the place does not appear in the 1415 list of stongholds. Mentioned in 1541 as "At Feeatherstonhaughe ys a toure of thinherytaunce of Alexander Featherstonhaughe of the same in good rep'ac'ons." I had permission to take the Photographs.
Feeatherstonhaughe; Fetherstonehaugh; Fetherstonhawgh; Fetherstonhaughe